About Mormon Memorabilia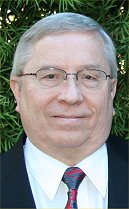 Mormon Memorabilia is owned and managed by Stan Barker. Stan is a co-founder of the SHIELDS web site (on the Internet for 18 years, as of Feb. 2015) in which he has worked hard to provide quality information to an ever increasing world community. He is making every effort to insure that Mormon Memorabilia is also a quality web site, with high quality service, that you can count on.
Stan has been collecting and trading LDS related books and memorabilia for well nearly 50 years and as such has become familiar with the market. You may contact Stan at sdbarker@mormonmemorabilia.com.